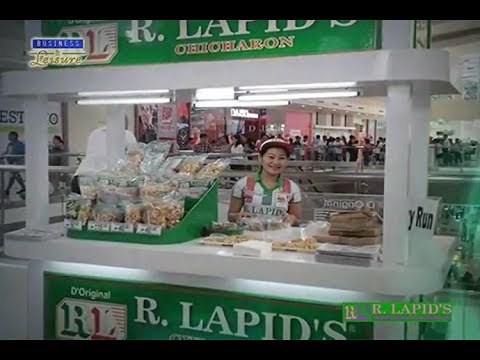 Who among us has not indulged in good chicharon? The person amongst us who answers in the negative is a rarity in the Philippines because we are decidedly a chicharon-loving country, much like Mexico for instance. And if we're talking chicharon, one name comes to mind.
Meet Mr. Rey Lapid of R. Lapid's Chicharon and Barbecue, he who has perfected the art of making chicharon. Rey is the fifth child in a brood of ten. His father owns and runs the Lapid Meat Shop chain, but his father started modestly as a stall owner in a public market. As a young boy, Rey used to tag along with his father to Quinta Market in Quiapo, and that was where he got his inspiration to put up his own business. That was actually not what he set out to dooriginally. Rey studied Criminology in college because he wanted to be a policeman, but when martial law was declared in the country, he quickly gave up this dream. Instead, he trained his sight on his father's meat business, and learned from there.
He remembers his father selling four whole pork carcasses which he butchered himself every morning. As a 12-year old boy, he observed that Filipinos generally buy their pork with the skin on. Some, especially those who ran canteens or restaurants, would request that the skin be trimmed off. The discarded skin was thrown as waste.