Weather Philippines Foundation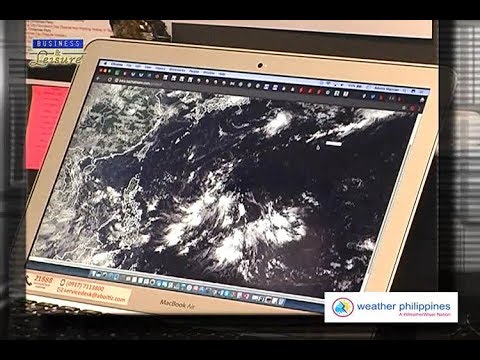 Many of you may not have heard yet of Weather Philippines which was just formed in 2012. B&L talked with Mr. Dave Michael Valeriano, General Manager of Weather Philippines and from him, we learned that this program was originally founded by the Aboitiz group, and its first Chairman was Enrique Aboitiz. Today, the chair continues to be a member of the Aboitiz clan, Sabine Aboitiz, but because several of our local conglomerates believe in their advocacy, many of them are now their valued sponsors.
And with so many of our leaders believing and supporting their advocacy, Weather Philippines continues with steady steps towards a weather-wiser nation.
There is no 100% accuracy as far as weather forecast is concerned, according to Dave Michel, but their goal is to promote preparedness among our people.
At Weather Philippines, their dedicated teamdo daily localized weather forecasts, and their vast network allows them to generate historical information as well as a public service, whether for research or development work. And all this service is given free to the general public.
And lastly in the engagement pillars, Dave Michael reminds us that it is not all about giving accurate forecasts. It is more about having those forecasts more accessible and understandable to the public.
Weather Philippines has a Facebook page, a Twitter account. They can be accessed through Apple Store or Google Play. They have their free application too, and they have their various stakeholders who can be classified in several categories.