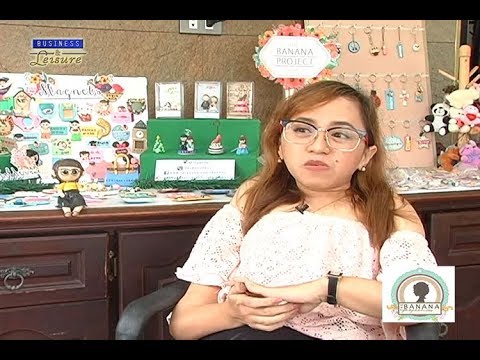 For our upcoming feature on Strictly Business this week, we have an inspiring story of a young lady, a person with disability who chose to rise above the many challenges of her condition. She embarked on a home business that is now thriving and doing very well.
Janine "Nin" Setias is no ordinary young girl. She is wheel-bound and lacks the mobility of a normal person, but she is cheerful and her inspiring story is one that is a joy to share.
Nin studied to be a Programmer but certain circumstances prevented her from taking advantage of any normal job opportunity, never mind if she was qualified.
Because Nin is wheel-chair bound, it was almost impossible for her to commute to work. The family car of a dear uncle would bring her to and from work until her uncle suffered a stroke. This left her with no choice but to stop working.
Her uncle died shortly after. Nin faced her options, difficult as they were but she did not want to stay at home doing nothing. She braved the daily commute but this only lasted for a few months. She still made the rounds of many offices searching for a job but the employers, some of whom were sympathetic, were realistic enough to realize that her lack of mobility was a big disadvantage.
Then and there she received her first order. With an initial capital of P3,000.00, she went into business. Of this amount, P1,000 went into the purchase of materials, and the P2,000 was spent on purchasing a small oven. Soon, she found herself steeped in the business, and she started expanding her market.