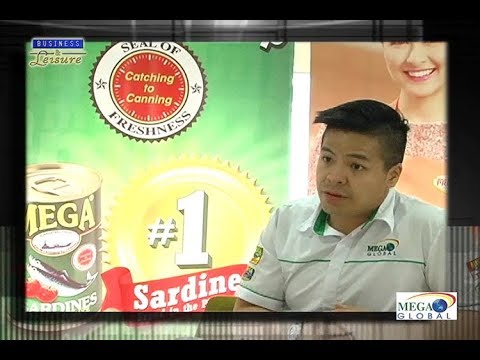 The logo is all too familiar to millions of Filipino households. That is because sardines are a favourite Filipino staple, and while there are quite a few sardine brands in the Philippines, the Mega brand is now the recognized leader in the market.
This company is now 42 years old, started by the parents of Marvin Tiu Lim, the Vice President for Sales and Marketing of Mega Global. Like many family-run businesses, they started small and modest.
In 1995 or twenty years after they started their modest operations, the company moved its base to Zamboanga, the sardine capital of the Philippines. Sardines were bountiful in the area, and the company initially started with supplying the big canneries with their sardine catch. However, the canneries kept pulling their prices down, especially when the supply of fish was abundant. This was when the owners, Marvin's parents decided to go into the canning business themselves.
Another twenty years later, in 2015, Mega the brand got the ultimate reward for their constant and sustained pursuit of excellence in their product. The became the leading brand in the Philippines, mainly because of the processes the company developed over the years in the manufacturing of their canned sardines. Topping the list is their 12-hour rule that defines the quality of their product.