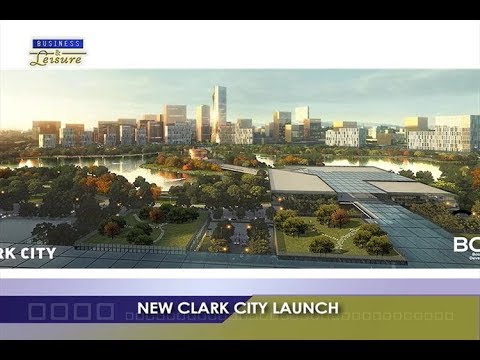 And now for our final business issue this week. What's new at the New Clark City, formerly called the Clark Green City? Well, actual construction of this project has already started. The BCDA or Bases Conversion and Development Authority is now targeting to re-launch the metropolis project this October.
With the re-launch of the New Clark City this October, BCDA president and CEO Vivencio Dizon is targeting the completion of the project by 2022. The cost of the total project could reach billions of US dollars, according to the BCDA president, but for now, the development cost alone which is the initial cost of the program will run to around P20 billion.
Even with the mind-boggling costs involved in developing and completing the New Clark City, the government is bent on going ahead with it. The project is one of the long-term solutions of the Duterte Administration in decongesting Metro Manila.
The 9,450 hectare New Clark City is located in Tarlac. With the initial development stage of the construction, roads will be developed as well as other infrastructure requirements and commercial spaces. There will be a national government center, a food processing terminal and an international food market. The metropolis project will also include a mixed income development housing. A big part of the vast area will be reserved as open spaces for agricultural and forest lands to go with the green city concept. In developing the new city, BCDA will be partnering with other governments like Japan and Singapore, considered some of the best developers in the region. It will be home to some 1.12 million people and 800,000 workers and is projected to contribute a gross output of P1.57 trillion per year to the Philippine economy.