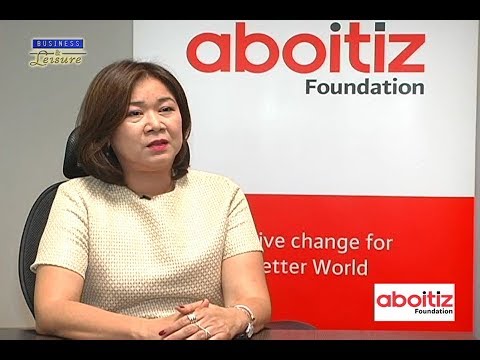 Ms.Maribeth Marasigan, First Vice President and Chief Operating Officer of Aboitiz Foundation, the corporate foundation and corporate social arm of the Aboitiz group of companies.
As we learned from Ms.Marasigan, Aboitiz Foundation is the mother foundation because there are other foundations that bears the illustrious name.
The foundation has been around for almost thirty years now, but it was in 2012 that they decided to concentrate their efforts on four major concerns and thus developed their programs around these issues. These are education, enterprise development, environment and lastly health and well-being.
Aboitiz Foundation has become one of the most reliable partners of the Dept. of Education in its Adopt-A-School program. The Foundation has built schools, built laboratories for these schools, offered scholarships and financial assistance to deserving students. Lately, the Foundation has been setting their sights and focusing on the technical and vocational aspects of education, specifically for senior high school students as well as Special Science Elementary schools. They build technical and vocational facilities for the students in the communities where they operate.