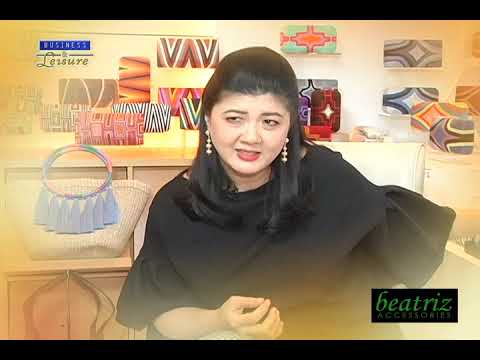 She is Carissa Cruz-Evangelista who joins the short list of Filipino designers and exporters, a home-grown talent who is proud of her roots.
With her family background and education, one would hardly expect a young lady who would plunge head long into a job that is not simple and laid back. Her first job just out of college was at the Center for International Trade, Expositions and Missions or CITEM where she spent two years. Her job was to assist exporters and join trade missions abroad. Then she spent another five years or so at the Regional Operations Group of the Dept. of Trade & Industry where she worked with the different provinces to roll out the different programs of DTI. She remembers particularly her involvement in the One Town One Project program of DTI and the developmental work she did for our SMEs.
Carissa grew up in a family of entrepreneurs from both sides. Her aunt, Josie Natori is known in international fashion, for instance, and it is no surprise that Carissa would be drawn into the industry. Her first outing was at the Manila FAME, the country's premier export trade show. Here, she was exposed to different international buyers, and this is what she considers as her baptism of fire.
This is because Carissa believes that if you put a Made in the Philippines label on your product, you must make sure that the quality is indeed world class.The first product she launched was a series of metal bags, seven pieces in all with matching bangles and for these she worked with the artisans of Bulacan.