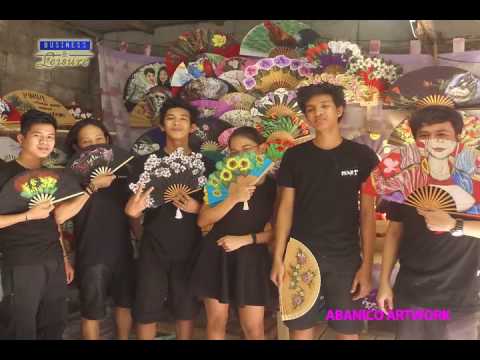 The entrepreneurs out there will be glad to see another inspiring story of a modest business endeavour that is now giving gainful employment to hardworking and budding artists.
You can call these eye candy - artfully created Pinoy fans or what we fondly call as abanicos, creations of young and earnest budding artists. The business venture is the brainchild of Jonas Cueto and RenanteJara who form part of the panel of artists working on these native fans.
Jonas at first did not think that he was himself going into the business of making fans, but as fate would have it, he learned on the job and learned all about fan-making. He started making a few and sold them online.
Fans are used every day in tropical countries like ours, and Jonas and Renan are thankful for this. But come June and July, sales naturally dip because the rainy season has set in. In bazaars that they have joined, not all have become very profitable, but as Jonas said, when bazaar sales are down, their online sales are up. Many have started noticing their art works, and some celebrities like Yeng Constantino order from them.
Both Jonas and Renan have chosen a field that is not as popular or common as the proverbial pan de sal fad.