PPSA World Rifle Shoot Winners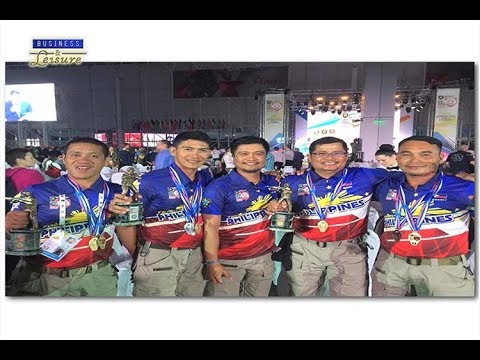 For this episode, Sports Shoot has chosen to give recognition to the Philippine Army Shooting Team aptly named "Manunudla"
The Philippine Army shooting team "Manunudla" brought home not only the gold medal but tons of medals and trophies as well, making the country proud with their extraordinary feat at the recent 17th Rifle World Shoot held in Russia.
Armscor Global Defense Inc. and United Defense Manufacturing Corporation were two of the biggest sponsors of the Philippine Army Shooting Team contingent who went to compete in Russia and Bolo Tuason, Chairman Emeritus of Armscor and Mr. Gene Carino, Chairman/CEO of United Defense Manufacturing Corporation or UDMC as well as other officers of the two companies were there at the dinner to celebrate with the contingent.
Armscor took care of the Philippine contingent's air tickets and accommodations in Russia while UDMC provided the rifles used in the competition.
Actually Armscor has always been supportive of Filipino shooters who represent the country in foreign competitions.
All the winning members of the Philippine Army Shooting Team that saw action in Russia are from the Philippine Army Marksmanship and Training Center. B&L talked to some of them who were at the dinner: T/Sgt. Allan Lao, T/Sgt. Rodney Rizano, and Sgt. Ariel Taganait.
About 600 shooters from 46 countries participated in this recent competition, and while the team cherishes its first gold medal as a team, success did not come without hard work.
The Philippine contingent team emerged champion, but Sgt. Ariel Taganait emerged as a winner in his own right.