2017 PHILIPPINE INTERNATIONAL ICE HOCKEY TOURNAMENT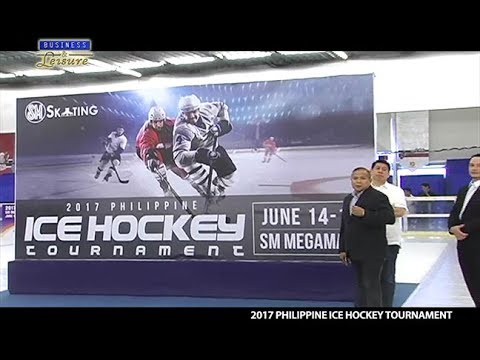 The 2017 Philippine Ice Hockey Tournament or PIHT recently concluded at SM Megamall Skating Rink, following the successful International Figure Skating Training Camp and the 2017 SEA Challenge at SM Skating-Sea Side Cebu.
The Federation of Ice Hockey League Inc,.which spearheads the event, continues to support and promote the worldwide ice sports in the Philippines despite of the country being a tropical one.
The Federation of Ice Hockey League Inc.,took a break from organizing similar events in the country until last 2015 when the group became active again with a much stronger goal to represent the country in the world of hockey.
Under the PIHT's adult division, New York's Islanders Red, Singapore's Pandoo Nation, Singapore Sting, Taipei U20, South Korea and Team Pilipinas compete in the International Open category while Canada Ice Hockey Teams and Team Pilipinas B face off in the International 35+ category.
At the end of the tournament, Team Pilipinas bagged the 3rd place trophy, followed by New York's Islanders Red, who claimed the 2nd place, and Singapore's Pandoo Nation who emerged as the overall champion of the games.
The 2017 PIHT also served as a great venue for the Team Pilipinas to prepare for the upcoming South East Asian Games 2017 which will be held in Kuala Lumpur, Malaysia, and which will be debuting Ice Hockey as a medal sports this year.