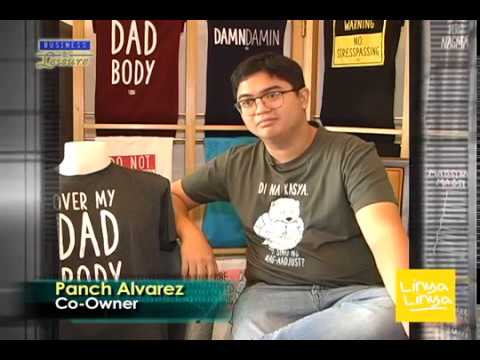 Linya Linya is a line of t-shirts that many young people are now wearing with pride. Well, the owners of the company behind this brand are themselves young, all of them graduates from the Ateneo de Manila University. They are Panch Alvarez, Ali Sangalang and Jim Bacarro.
Panch and Ali worked together in the government, actually at the Malacanang Palace where they handled communications, while Ali met Jim during an immersion in a far flung area while in school.
Jim on the other hand graduated with a degree in Com Tech. He worked for a while with Petron and del Monte, but this man is also a musician. Brainstorming with Panch and Ali, Jim saw the potential of the business.