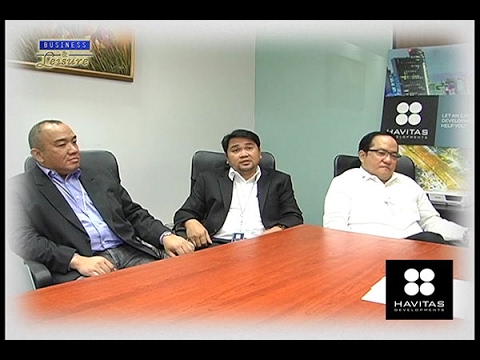 The realty business here in the Philippines is still booming, so the entry of this new player is not only timely but significant as well.
There is so much activity in the realty business in the Philippines, especially in the area of property development. Buildings are sprouting everywhere in the metropolis, and the timely entry of this new player, Havitas Developments Corporation is hailed by the industry as welcome news.
Havitas, though new, is run by seasoned players in the realty business, all of them contributing his own expertise into the company. Meet Mr. Alejandro S. Manalac, Chairman of Havitas, Mr. Jonathan F. Caro, president, and Mr. Erwin M. de Pedro, director of the company. Among them, they have chalked up more than ninety years of experience in realty, which is more than what most companies in the business can claim.