Stavellan International Company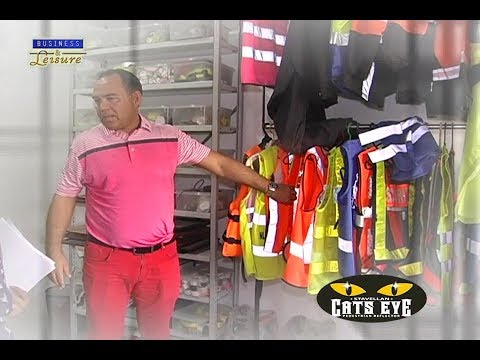 Mikael Avellan is the founder of Stavellan Motors, the company we are introducing to you through this feature.
Mikael, friendly and engaging is married to a Filipina. He has held several marketing and sales positions in several multinational companies across the globe before he settled down with his Filipina wife in the Philippines to start Stavellan Motors.
Coming from Northern Europe where road safety is taken very seriously, it is not surprising that he would carry over his near obsession with the advocacy to the Philippines where he has decided to settle. Where he came from, there is a law that prescribes that every pedestrian should wear a personal reflector, especially when it gets dark. It is his wish to educate Filipinos on the need to be protected while on the road. That is when he decided to manufacture these pedestrian reflectors here in the Philippines.
Still, Mikael pursued his advocacy despite the odds. With only ten workers, he went into full scale manufacturing of these pedestrian reflectors as well as reflectorized vests that many security guards wear.
Stavellan Motors now employs some 50 or 60 workers, and his factory can easily turn out about 10,000 pcs of these merchandize a day.
That is the sad truth about coming out with a new product. Many copy cats out there are quick to produce cheap copies using sub-standard materials and under-selling the original.
It is a wide-spread practice that may have closed many other companies with excellent products, but Mikael is not one of them.
Mikael's Filipino wife is from the NGO sector and one of their advocacies is to teach road safety to school children. Mikael was happy to share his pedestrian reflectors to public school children by giving away some of his overruns.
With his sharing of his products, Mikaell hopes he can do his share about advocating road safety in the Philippines, especially among school children. With regards to his manufacturing concern, Mikael stresses that apart from his heavy machines like high-frequency welding machinesfor instance, quality and product safety are still his primary concerns.