Tax Collection Improved in 2017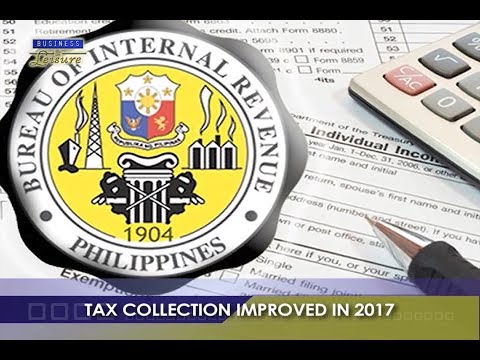 The Dept. of Finance has a big burden to carry as the agency on top of the government efforts to raise funds for this administration's humongous infrastructure programs. Well, at least one agency has faced up to its part of the effort, and that is the Bureau of Internal Revenue.
BIR Commissioner Cesar Dulay announced recently that the agency's tax efforts improved in 2017. Relating this as a percentage of gross domestic product or GNP, tax collection rose to 11.26 per cent from 2016.
From 2011 to 2016, our tax collection average was 10.5 per cent to 10.9 per cent. For 2017, however, Commissioner Dulay reported that we hit 11.26 per cent, and the BIR Chief credits this to more cooperation solicited from the country's tax payers. BIR collections last year hit P1.76 trillion.
From 2016 to 2017, BIR tax collections rose 12.8 per cent. In 2016, this stood at P1.56 trillion but for 2017, tax collection was at P1.76 trillion. However, the target goal last year was P1.78 trillion, and the agency missed it by P0.22 trillion. Nevertheless, this figure represents a growth of 9.71 per cent, up from the 5-year average of 9.31 per cent, making 2017 a good year for the BIR.
For 2018, BIR's target collection goal is P2.039 trillion and the BIR Chief is optimistic that the agency he heads will have no problem reaching it. That is because of the Tax Reform for Acceleration and Inclusion law or TRAIN which is being implemented starting this year. To maximize TRAIN's efforts, Finance Chief Carlos Dominguez has directed the BIR to work closely with the Bureau of Customs which is our second biggest source of revenues. Specifically, Secretary Dominguez is intensifying the drive against smuggling and tax fraud.
For its part, the BIR is encouraging the electronic filing of tax returns by the country's tax paers. The BIR want to expand tax payment channels to include more private banks, mobile payent options and BayadCenters.