Boosting Philippine Halal Industry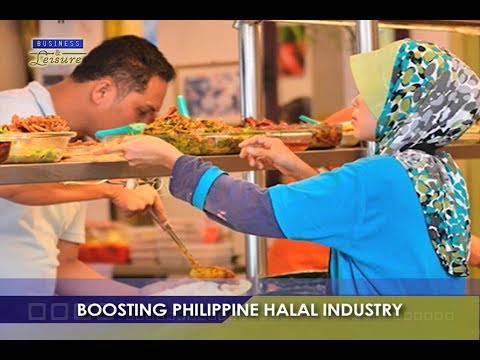 The Dept. of Trade & Industry is now in the thick of preparations to further boost the Philippine halal industry. DTI is now going to undertake initiatives towards the development of the Philippines' halal exports.
Our halal exports have a big potential contribution in driving trade and investments. Acknowledging this, the Dept. of Trade & Industry is now developing the national halal-certification scheme through the Philippine Accreditation Bureau.
The national halal-accreditation scheme will serve as the official guideline for the accreditation of all Philippine halal-certification bodies that seek accreditation by the Philippine Accreditation Board. DTI Asst. Secretary AbdulganiMacatoman underscored the importance of having a harmonious halal certification policies and standards.
For now, Undersecretary Macatoman said that the country only contributes 5 per cent of global halal trade. Improving our accreditation policies and standards will not only improve its integrity and credibility in the national and international communities, it will also serve to boost our halal exports.
The global Muslim population is seen to rise at 1.84% a year. For ow, 32.43 per cent of Asia's current population of 1.4 billion is Muslim. This is according to Undersecretary Macatoman. Taking the world Muslim population in the context of export, this means halal export stands at $3.2 trillion across the globe. According to the Undersecretary, it is expected to increase to P10 trillion by 2030.