Bureau of Customs Modernization in 2018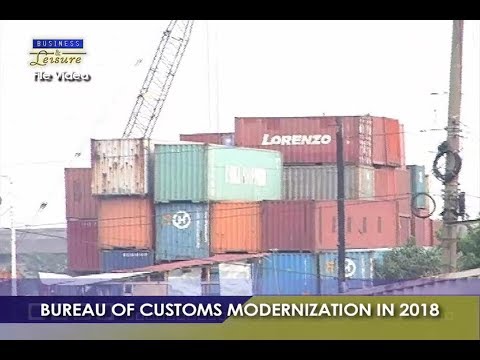 The Philippines is well on its way to modernizing the Bureau of Customs fully by 2018. The Implementing rules and regulations of the Customs Modernization and Tariff Act will be finished and signed by next year, according to the Dept. of Finance.
Forty two of the draft Customs Administrative Orders have already been posted in the Customs Modernization and Tariff Act micro site and 8 of these have already been signed. This was revealed by Finance Undersecretary Antonette Tionko. Because of the heavy volume of the Modernization and Tariff Act which runs to about 200 pages, the Finance Dept. broke down the memorandum orders issued by the Bureau of Customs on a per topic basis. The public may access the draft Customs Administrative Orders through the Dept. of Finance website which allows the public to comment and give their own inputs, according to Finance Secretary Carlos Dominguez.
These are some of the Customs Administrative Orders already issued by the Bureau of Customs: the establishment of the Authorized Economic Operators Program; the clearance of postal items; customs clearance of accompanied or unaccompanied baggage of travellers and crew; conditionally tax or duty exempt importation of returning residents or OFWs; consolidated shipment of duty- and ta-x free balikbayan boxes; imported goods with de minimis value and not subject to taxes and duties.
Meanwhile, among those still under study are the following: goods under the Customs Bonded Warehousing System; customs transit in the customs territory; compulsory acquisition, outsourcing of non-sovereign customs function to private entities; and rewards to persons instrumental in the actual collection of additional revenues. The DOF is also still studying the assignment and reassignment and designations of Bureau of Customs personnel, customs container control division, customs facilities and warehouses and security to guarantee payment of duties and taxes.
There is still so much that the BOC and the Dept. of Finance have to carefully study before the Customs Administrative Orders are finally signed and released. Pending are the Accredited Information Processors, customs service fees, on-board couriers, temporary storage of goods; registration of importers, express shipments; cargo manifests and seizure and forfeiture proceedings.
The Customs Modernization and Tariff Act was signed into law in May 30, 2016 to facilitate trade, cut red tape and corruption, and generally improve the delivery of the Bureau's services. You can e-mail your inquiries or comments on the IRR to cmta.irr.pmo@customs.gov.ph .