Medicine Manufacturing Hub PH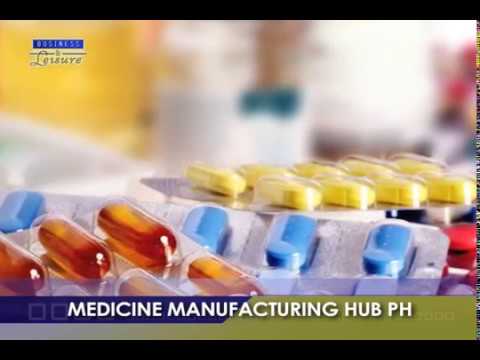 Meanwhile, there is no doubt that we incur very heavy importations of many consumer products. One of the most heavily imported products is medicines, and Trade and Industry Secretary Ramon Lopez hopes to have these manufactured here.
If Trade & Industry Secretary Ramon Lopez would have his way, the Philippines may possibly not be such a heavy importer of too many consumer products. The Trade Secretary is targeting multinational companies to make the Philippines their production hub in the region. Secretary Lopez announced this at the recent Manufacturing Summit 2017.
Secretary Lopez believes that there are brands or products that can be manufactured here. Initial consultations have already been made with some of these multinational companies. The government is wooing them to put up plants here so that these products can be sourced locally by Filipinos. Aside from this, this will generate more jobs and improve the country's capability to produce products that we have been importing for several years.
For now, the Dept. of Trade & Industry is studying the possible incentives, technical assistance and shares services. The Trade Secretary is not partial to fiscal incentives of tariffs but would rather go for research and development, equipment and shared services. Because of our heavy dependence on imported medicines which are a big burden to our citizens, the DTI hopes to start with the pharmaceuticals industry. The Philippines imports a lot of medicines from India because these are much cheaper there. If manufactured in the Philippines, these medicines will be made more readily available for Filipinos at a much cheaper cost, according to Sec. Lopez.
Making the Philippines as a production hub for many consumer products like pharmaceuticals is indeed a good move on the part of the DTI. We hope this will materialize soon.