National Policy on Ease Doing Business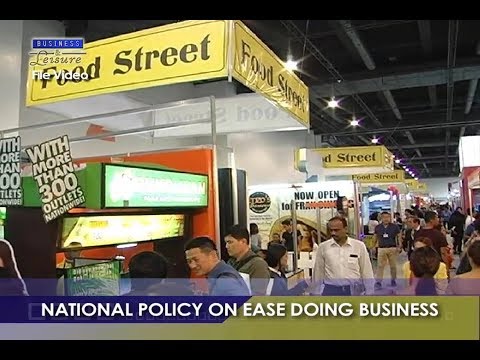 And now for our final business issue this week, House Bill No. 6579 which is the Act Establishing a National Policy on Ease of Doing Business is now on its third and final reading. The Chairman of the House Committee on Trade & Industry Representative Ferjenel G. Biron of the 4th District of Iloilo is pushing for its final approval.
Iloilo 4th District Congressman Ferjenel G. Biron said that once the House of Representatives approves House Bill No. 6579, "An Act Establishing a National Policy on Ease of Doing Business, the Philippines will create a business environment attractive to investors. The Bill provides a mechanism that will make possible the expeditious approval of business permits and licenses. It will also establish a synergy between the national government and the local government units on the issuance of regulations.
Congressman Biron, the Bill's author, said that the goal is to cut down the documentation procedures and the waiting time for applications for business permits. With this bill, approval and release of business permits will become automatic after 30 days provided that all the necessary documents have been submitted. A maximum processing time of one working day for barangay governments, three working days for simple applications and 10 working days for complex applications from the receipt of the application and complete documents are also provided in the Bill. There are certain types of applications that require technical evaluation, and the maximum processing time prescribed for this in the Bill is 30 working days.
This bill seems to be what the country needs for ease of doing business. If a government unit or agency fails to comply with the prescribed timelines, the application is deemed automatically approved.