Robust Philippine Manufacturing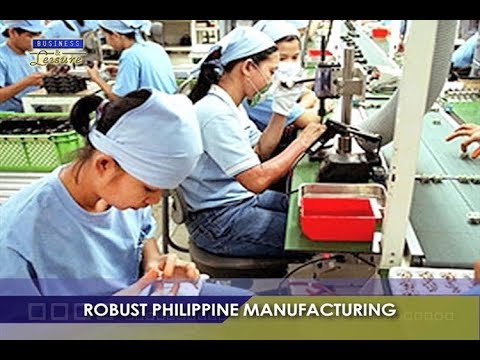 Trade and Industry Secretary said that a robust manufacturing sector in the country will drive our sustained growth in our economy. This comes in the heels of the report from the Philippine Statistics Authority that says, among other things, that manufacturing in the country grew by 9.4 per cent this year.
Manufacturing in the Philippines contributed a hefty 6.9 per cent to the Philippines' Gross Domestic Product, one of the fastest in the region and all of Asia. It has in fact contributed to the Phlippine GDP a total of 22.4% during the third quarter of the year. This only shows that the country is meeting its minimum target growth of growing the manufacturing industry to 25 per cent. With this target in sight, the Dept. of Trade & Industry will continue with its task of reviving factories, expanding production and generating employment. The government agency is also serious is providing the catalyst that will build the link between a productive agriculture and a stronger services sector. The services sector showed a growth of 7.1% and agriculture at 2.5 %. Other major sectors reflected a growth of 7.5%.
Food manufacturers accounted for 23.6 % of total gross value added in manufacturing, making it the biggest contributor. They are followed radio, television and communication equipment and apparatus with 18.6%, and chemical and chemical products with 15.9%. The fastest growth was registered by manufacturers of fabricated metal products at 66.8%, followed by furniture and fixture at 32.3%, and office, accounting and computing machinery at 25.5%.
The growth in investments in the country grew by 30% and this increase fuelled the growth in manufacturing, according to Trade Secretary Lopez. "The DTI has pursued the Manufacturing Resurgence Program in collaboration with business and industry champions. So far, DTI has finalized 36 industry road maps that will pave the way for the development of priority industries," Lopez said.
Meanwhile, DTI is focusing on training and upgrading the capability of our labor force and in developing our own or adapting available technologies. The country will also strive towards improved operational efficiency to allow us to be more competitive.