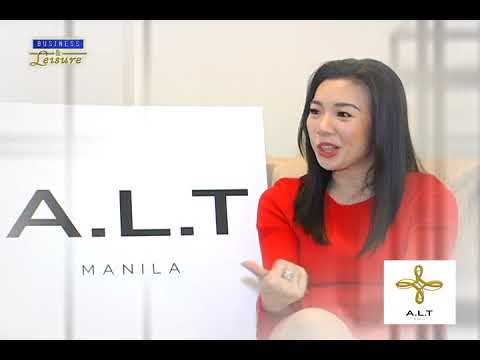 Aimee Pua is one of the co-owners of A.L.T. Manila which is all about bags, for now at least.
Aimee finished a business course but decided to focus on marketing. She pursued a career in brand management, and in fact was based in Singapore for a while.
ALT stands for the first initials of three friends.
Aimee shared that ALT Manila started four or five years ago as a part time business because all three friends had full- time jobs.
It was then that the three owners decided to make it a full-time business.
Career persons who have permanent jobs have the security of a pay check every month, but the entrepreneur can only bank on his monthly sales, and net profits are not realized immediately. It is a big risk to jump from a corporate career to running one's own business, but the rewards are worth it if you have a good product and you work hard at it.
Aimee and her partners targeted the woman who is value-conscious. They may be students or office workers, even those who travel a lot. They envision ALT Manila bags, Aimee says, as the everyday bag for these women.
ALT Manila has its factory in China and the finished products are shipped here for retail by the company owners.
Where before their biggest challenge was time management because it was a part-time business, the challenge they face now is how to expand their reach so more and more can experience the ALT promise of a stylish, durable, functional and affordable bag.