TAIWAN AQUACULTURE TO INVEST IN THE PHILIPPINES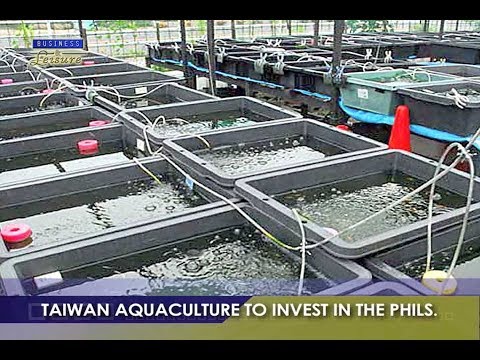 The First Taiwan Aquaculture Trade Mission held recently in the Philippines was a big success. The leading aquaculture companies in Taiwan are going to invest in the Philippines to make the country a production hub for seafood exports to Taiwan and other ASEAN countries.
Ten of the largest aquaculture companies in Taiwan participated in the first Taiwan Aquaculture Trade Mission to the Philippines held at the Manila Hotel. For our part, at least 70 Filipino aquaculture companies likewise attended the event, particularly the networking and business matching session of the trade mission.
The Taiwanese delegates are looking at crab, shrimp and fish for the export market, and this is good news for our local aquaculture businessmen. Earlier this year, the Philippines and Taiwan signed a Memorandum of Understanding to cooperate in the promotion of aquaculture in the Philippines. Ours is largely an agricultural country while Taiwan has advanced technologies that can help the industry.
Taiwan is known as the kingdom of grouper fish farmers. With its history of over 300 years in aquaculture, Taiwan has a global reputation for major advances in mass production and virus control. In 2016 alone, Taiwan exported some 700,000 metric tons of seafood such as grouper, tuna, bonito and squid. That is equivalent to US$1.6 billion and the biggest importing countries were the US, China and Thailand. But also in 2016, Taiwan imported 450,000 metric tons of $1.145 billion worth of shrimp, lobster and abalone mainly from Norway, Japan, China and Vietnam.
The ASEAN integration is making possible a much bigger ASEAN market, and Taiwan is keen on tapping the Philippine market to be able to maximize its potentials. Bilateral trade between the Philippines and Taiwan in 2016 reached $11 billion, but the trade balance leans more favourably on Taiwan. Their exports to our country reached $8.6 billion while Philippine exports to Taiwan reached only $2.2 billion. Our biggest exports to Taiwan include generators, machineries and accessories and ICs. Taipei's exports to Manila are fiber, iron and steel and auto parts.