RENEWABLE ENERGY PROGRAM NOT YET READY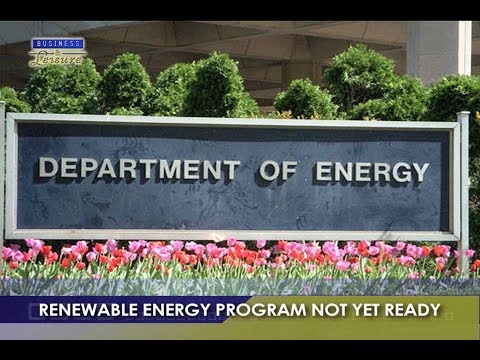 Our Renewable Portfolio Standards and Green Energy Option Program are not yet ready to be released. Because of this, the Joint Congressional Power Commission is thinking of having a "provisional incentive measure" so the Philippines can continue to corner the Renewable Energy investments..
Even with the anticipated two-year gap in policy enforcements, the Joint Congressional Power Commission is committed to an "interim incentive scheme". This is to ease the anxiety of investors over what they see as policy uncertainties. The National Renewable Energy Board and the Dept. of Energy cannot seem to issue new policies until the setting up of the Renewable Market in 2019. The congressional oversight body will assess what feasible policies could be enforced in the interim. However, an auction may be included in order to support a new round of RE investments.
Senator Sherwin Gatchalian is the chairman of the Senate Committee on Energy. He was quoted as saying "a business-as-usual policy will lead to more coal because they are the cheapest so we have to have some form of mitigating measures so we could compete in the meantime, not just for the long-term." He added that "we are also looking at carbon tax as a mechanism that could e implemented so RE will have the chance to compete versus coal technology."
Because of the 2-year vacuum in the power sector, the Philippines will definitely lose out on investment opportunities. For his part, House Commiittee on Energy Chairman Lord Allan Jay Velasco said that he is amenable to having the Joint Congressional Power Commission taking a decisive step to put in the transitional policies that will guide investors in the renewable energy sector. By November, this could be taken up in a public hearing.