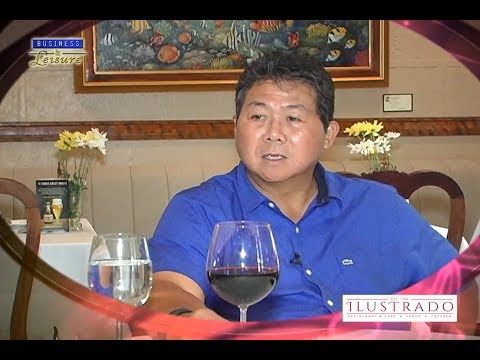 On this episode of Business Movers, we will introduce a well-loved restaurateur who has made his mark in the restaurant scene through sheer hard work. He took the plunge against many odds and emerged as one of the pillars in the industry.
Bonnie Pimentel loves to indulge his two passions: eating good food with his children and playing golf at least three times a week.Many will recognize this amiable face behind the famous brand Ilustrado which stands for quality Continental Spanish food, but he did not really set out to be a restaurateur early on.B&L sat down with Bonnie to give our viewers a peek into the persona behind the famous Ilustrado.
Being raised by his grandfather had its advantages and disadvantages. He was separated from his mother, but his grandfather doted on him and virtually spoiled him.
Bonnie finished his elementary schooling in Pangasinan but in the middle of his high school education, he moved to Manila where he continued his schooling until he finished college.
Bonnie became a working student. While in college, he worked part time in a big hotel in Manila, recommended by an uncle who knew the hotel's Personnel manager. He learned and gained experience in the hotel before moving to a new fine dining restaurant in Makati that had just opened. This was the L'Orangerie, the first French restaurant in Makati which became very famous for its fine French Continental cuisine. Bonnie had fond memories of this restaurant which shaped his future career as a restaurateur.